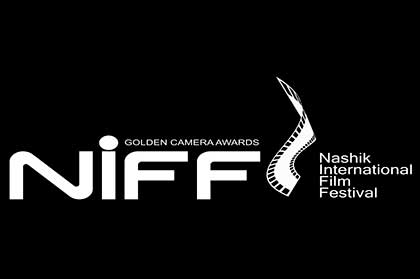 AUTHOR
Iván Díaz Barriuso
Filmmaker and graphic designer
Born in Madrid, Spain, in 1970

Philosophical line aimed to experimentation about alternative aesthetic and narratives and the primacy of the visual beauty against realistic continuity.

Inspiration from the following authors:
Carl T. Dreyer; Ingmar Bergman; Andrei Tarkovski; Sergei Eisenstein; Orson Welles;…

Constantin Stanislavski; Antonin Artaud; Mieke Bal; Raymond Queneau; Gabriel García Márquez; Wassily Kandinsky;…
FILMOGRAPHY
| | | |
| --- | --- | --- |
| (2013) | OVER TIME | Animation CGI; 5 min |
| (2011) | SCRUPLES | Animation CGI; 10 min |
| (2009) | NOCTA | Animation CGI; 10 min |
| (2008) | RAVEN | Animation CGI; 14 min |
| (2007) | HAPPY BIRTHDAY | Animation CGI; 14 min |
| (2006) | FUTURE ABANDON | Animation CGI; 14 min |
| (2003) | FUCKING MAY… | Animation CGI; 5 min |
| (2002) | NIGHTMARE 1024 | Animation CGI; 5 min |
| (2001) | THE INTERVIEW | Animation CGI; 10 min |
Awards and Notable selections

_OVER TIME
(2013) - 9 prizes and 81 international selections. Animation CGI hibrid; 5 min
BEST ANIMATED SHORT FILM AWARD 10º Festival de Cine de Alicante, (2013)
First Prize BEST SHORTFILM XX San Giò Verona Video Festival, (Verona, Italy - 2014)
Second prize BEST SHORT FILM 12 Festival de Video d´Igualada MICROCURT, (Igualada - Barcelona, 2013)
Award from Cine Club de Ainzón association, X Jornadas de Cine de Ainzón - ANIMAINZÓN, (Zaragoza, 2013)
Second prize in Special Mention VI Competiton of Videoarts -(El Astillero - Cantabria 2013)
CINEMATIC ACHIEVEMENT AWARD, 7th Thessaloniki International Short Film Festival- TISFF, (Grecia, 2013)
LOGAN Prize for the elegance of the images, XX San Giò Verona Video Festival, (Verona, Italy - 2014)



Promotion Award Animated Mermaid, CINANIMA, (Espinho, Portugal, 2014)



Especial mention animation shortfilms category, FINCORTEX, IX Fest. Int. de Cortometrajes Experimentales, (Tunja, Colombia, 2014)



Oficial Section XVI Festival de cine de Málaga.
Selected Quercus program, SEMINCI, 58 Semana Internacional de Cine, Valladolid.
Section el cine de Castilla y León 26 Semana de Cine de Medina del Campo, Valladolid.
Selected 52 Gijón International Film Festival.
Selected international festival experimental cine & video BIDEODROMO, Bilbao.
Oficial Selection GOIAF (Pennsylvania State University), Golden Orchid International Animation Festival, Pennsylvania. USA.
Selection 10ª edición Festival des Nouveaux Cinémas, Paris, Francia.
Showing Iberoamerican Animation Cinema- Baixada Animada 2013, Rio de Janeiro, Brasil.
Selection Experimental Narratives INTERMEDIACIONES, Video Art and Experimental Video Showcase (Medellín, Colombia - 2014).

_NOCTA
(2009) - 3 prizes and 27 international selections. Animation CGI; 10 min
First prize animación C8-10 - Festival de cortometrajes CAOSTICA-8, (Bilbao 2010)
First prize III Festival de cine Basaterna, (Urduliz - Bizkaia 2010)
Second prize - Accésit with Special Mention III Premio de Videoarte - El Almacén de las Artes, (El Astillero - Cantabria 2010)



Selected URBAN CULTURES de PRAGDA in NEW YORK UNIVERSITY. (New York - EEUU - 2011)
Oficial Selection fLEXiff, international experimental cinema festival. (Sydney, Australia - 2011)
Semifinalist Metropolis/Madatac Award. Broadcast in the program METRÓPOLIS en TVE2 and the Canal Internacional.
Broadcast in the TV program about videoarts TRANSFERA, (Canal Autor - Madrid 2010)
Selected among the best short films from Castilla y León 2010, 22 Festival Internacional de Cine de Aguilar de Campoo, 2010

_HAPPY BIRTHDAY
(2007). 1 prize and 9 selections. Animation CGI; 14 min
First prize short film festival "A lo Cortico" (Cultural asoc.Yemayá, Madrid 2008)



Finalist Muestra de Cine Internacional de Palencia (2008, video section)
Selected Fotogramas en Corto competiton, Fotogramas magazine (2008)
Selected 31 Festival de Cine Independiente de Elche, 2008. (Animation Oficial Section)
Out of competiton projection festival de Cine Pobre de Cuba (2008)

_NIGHTMARE 1024
(2002). 2 prizes and 3 selections. Animation CGI; 10 min
First prize Festival Café Marmedi Burgos 2003
Audience award Festival de Cine de Salas 2003


Finalist Festival Segundo Chomón Zaragoza 2003




© Iván Díaz Barriuso. All rights reserved